Approaches to web content strategy
Anyone approaching the web content strategy discipline does so from a multitude of different backgrounds: writing, developing, designing, and marketing to name but a few.
All have taken up the challenge because they care about content on the web and the vital role it plays in delivering a great user experience.
By applying these diverse skills and experiences web content strategists are able to make a wide-ranging impact on a web team or project.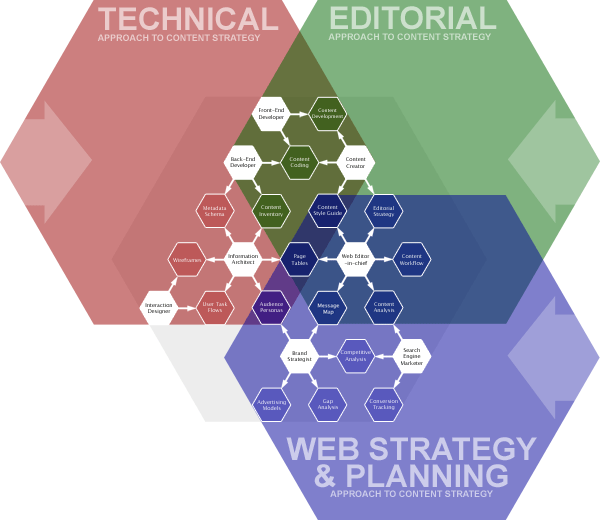 Note: Don't try to study the diagram above without clicking for a higher resolution version. Your eyes will thank you later.
Update (12/08/10): Download the PDF version and distribute it as far as you can. Although somehow I can't see it ever competing for student dorm wall space with the likes of Tony Montana, 'Tennis Girl', and the cast of 'Cheers'.
Approaches to web content strategy (126 KB)