Avoiding web white elephants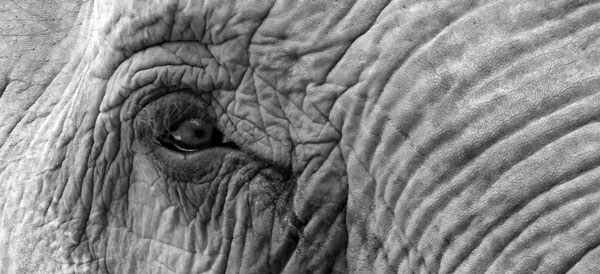 A workshop I attended at a recent conference discussed how Councils here in the UK are coming to terms with modern public interaction platforms – such as the social web.
There were tales of councillors and public officials being asked (or, in some cases told) to start a blog, Facebook group, or Twitter feed. While some embraced this new-found medium of expression and interaction there were others that had no real interest or motivation to learn and, subsequently, left their blogs, groups and feeds idle after an initial flurry of activity. All that remained was the potentially dangerous impression that they didn't much care about the needs and opinions of the same public that voted them into office.
Our clients or employers may think they need a social web presence – purely because they feel they have to these days. But it's our responsibility, as part of the development of an overall content strategy, to ascertain whether they have the time, team, budget, and heart to keep up such a public publishing strategy.
A visual – though unscientific and subjective – analysis could be presented in a diamond form (Figure 1), where each element is assigned a rating of 1 to 3 – with 3 representing the optimum level. Let's look at a few scenarios.
Scenario 1
Figure 2 shows a business or organisation with an enthusiastic, knowledgeable, and resourceful team – backed up by a sizeable marketing budget. What they lack though is the time to devote to a social web publishing strategy.
A common scenario, and one that requires a strategy that allows for small tentative steps. Only when they're comfortable with a regular publishing pattern, and ready to accommodate more, should the strategy allow for expansion. With all that enthusiasm and drive it's likely that a successful foray will allow for more time to be allocated to the team.
Scenario 2
Figure 3 shows a large business or organisation with lots of time and available marketing budget to devote to a social web publishing strategy, but show a visible lack of enthusiasm.
Initially, you should try to get to the root of the problem. We're all afraid of what we don't understand so this lack of drive may well stem from a lack of knowledge and exposure to the social web. If audience research suggests that public participation and interaction would greatly benefit the client or employer then you have to provide valid reasons why to spark some interest – whilst educating those who are tasked with creating the content.
Scenario 3
Figure 4 shows a small business or organisation that possess an enthusiastic team with time to devote to a social web publishing strategy, but don't have much in the way of a marketing budget.
This typically describes a young web-savvy company. A small team like this can be very agile up against their larger industry peers and willing to try something that might not necessarily pay off initially, but be mindful of their time – you don't want to burden them with too many spinning plates.
In closing
The social web has brought businesses and organisations closer to their audience than ever before, but with that exposure comes the temptation to overstretch beyond your means. Adopting a mentality of 'we'll update it one day' and 'it's there when we need it' just won't do.
No-one wants to see web white elephants. No matter how much time and money has been afforded to them these desolate ruins, if left exposed to public scrutiny, have the potential to alter perceptions and damage reputations. The development of effective content strategies can help provide a roadmap for everyone.
Social Web Diamond (1.8 MB)